Nyaho Medical Centre is proud to celebrate Courage Tsey, recipient of MD's special award at the 2022 staff awards. In an exclusive interview, Courage shared insights into his unexpected recognition and incredible journey during his eight-year tenure at Nyaho.
When asked about his reaction to receiving the award, Courage expressed genuine surprise, stating, "I was amazed; I was not expecting it. I was surprised. I am grateful to God." This humility reflects the dedication and passion that have defined his time at Nyaho since he joined in May 2015.
Courage began his Nyaho journey as an orderly in 2015, armed with only a Senior High School certificate. Inspired by Nyaho's ethos of self-improvement, he seized the opportunity to pursue a business and human resource management degree. Reflecting on his journey, Courage shared, "Nyaho is a place where people are encouraged to upgrade themselves, so I enrolled in school when I got the opportunity."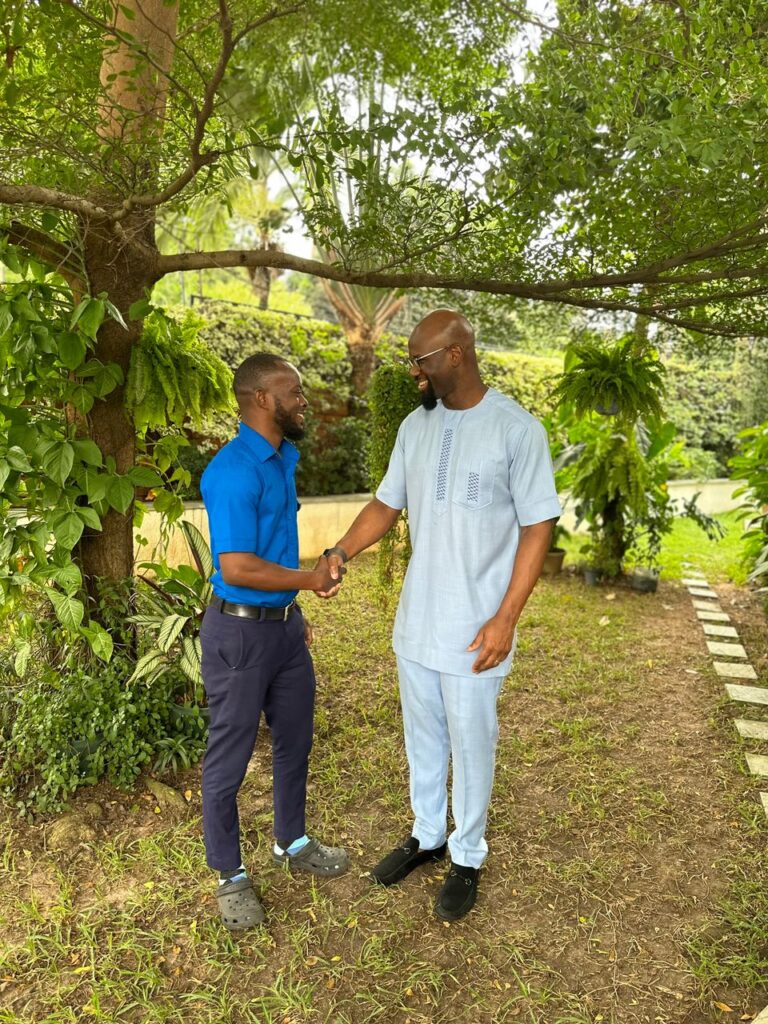 His inspiration for the business and human resource management course stemmed from a passion for labour-related work. Courage explained, "Management decides a lot on employees and related operations, so I decided to do a programme in Human Resource Management." His dedication to personal and professional growth is evident as he plans to pursue a Master's programme or delve into labour law in the future.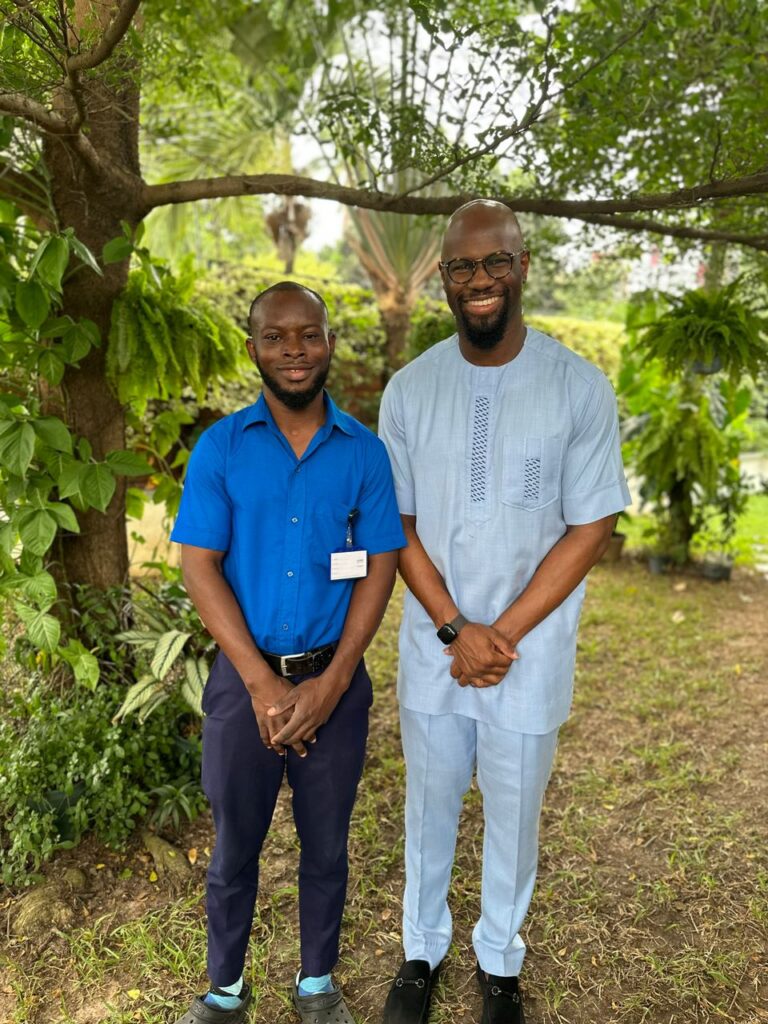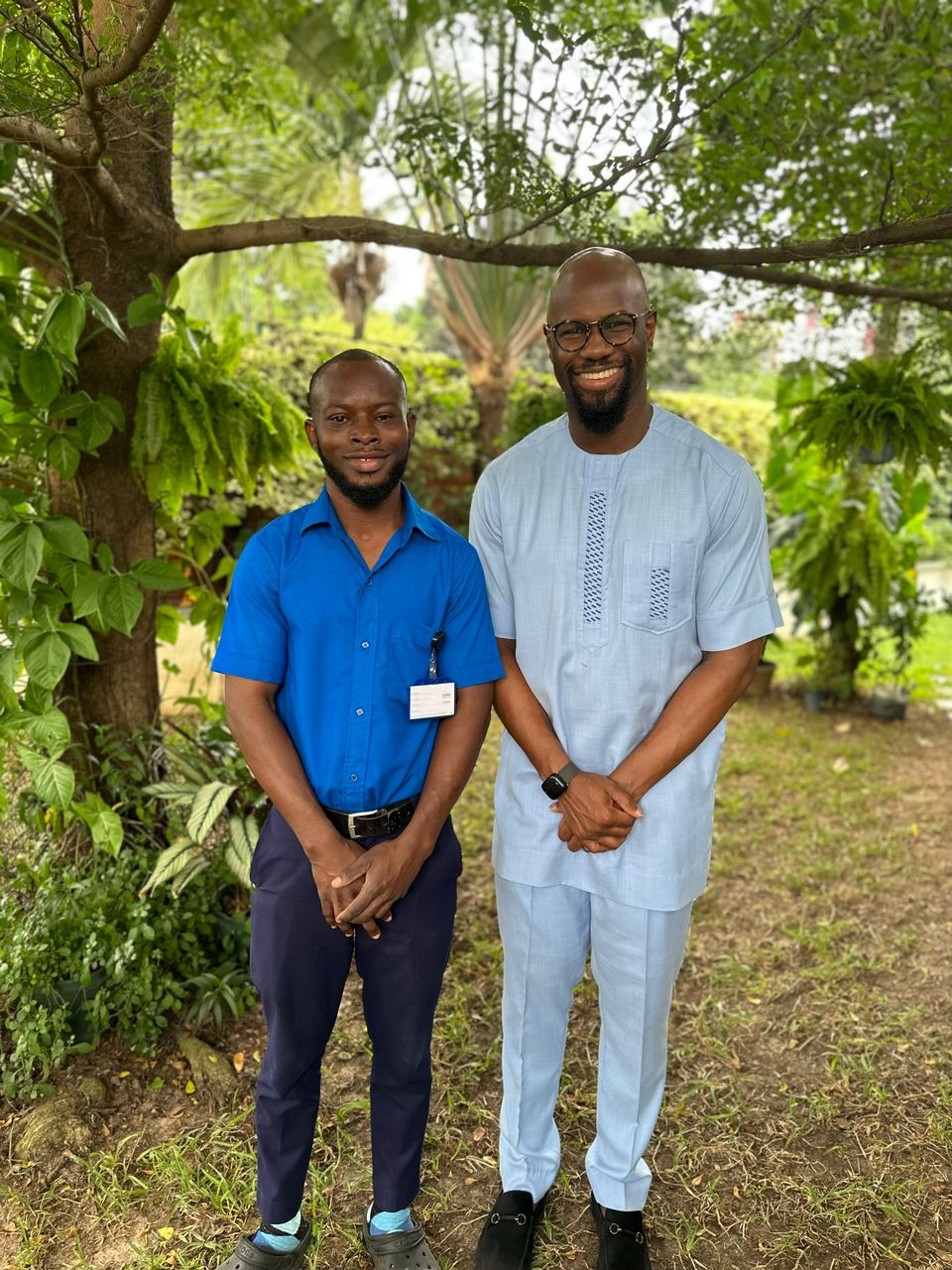 Courage's impact at Nyaho extends beyond his academic achievements. During the challenging times of the COVID-19 pandemic, he played a pivotal role in ensuring the Emergency (ER) department had an adequate supply of oxygen. Mobilising resources swiftly, Courage demonstrated leadership and commitment to the well-being of patients.
Reflecting on the skills acquired during his time at Nyaho, Courage highlighted the improvement in his communication skills, his ability to relate to clients, colleagues, and management, and the development of proactive thinking. He emphasised the importance of looking at the bigger picture in various scenarios.
Motivated by the opportunity to save lives, Courage performs at a high level daily. He envisions a future with Nyaho where he can contribute to the HR team and eventually take on a more significant role within a Human Resource team, even beyond Nyaho.
Courage leaves his colleagues with powerful advice, "Be focused and determined because nothing is impossible when you put your mind to it. No matter how slow it is and how you think it is impossible, it can be achieved."
Courage Tsey's journey at Nyaho Medical Centre serves as an inspiration, exemplifying the spirit of growth, dedication, and excellence that defines the institution. We are proud to have individuals like Courage contributing to its success and the well-being of its clients.