Expats & Tourists in Ghana
Nyaho Health Services for Expats & Tourists in Ghana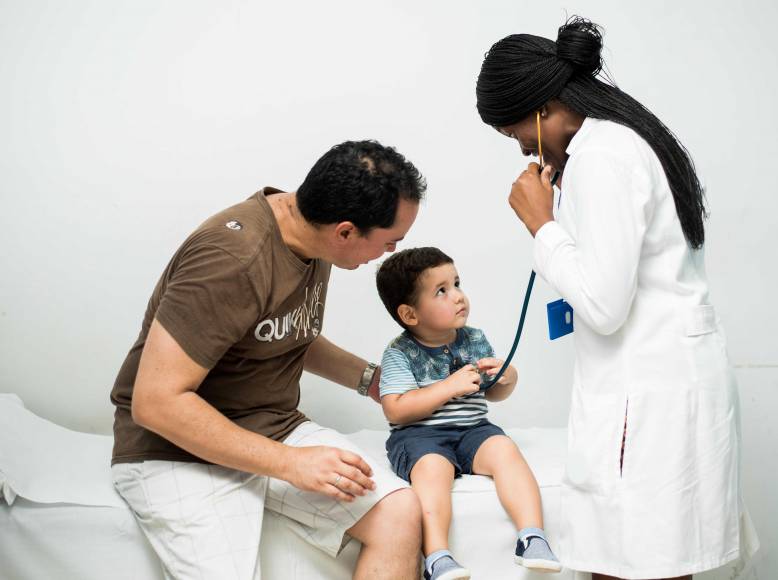 Every day, Ghana welcomes thousands of cherished visitors, and if you're reading this, you're likely one of them! While traveling in Ghana, please know that the Nyaho Medical Centre is well placed to serve all your health needs, no matter what they may be. Feel free to call +233-(0)30-708-6490 or email info@nyahomedical.com if you have any questions. You can also simply press the button below to request a convenient appointment.
We wish you a safe, healthy, and memorable trip.
Welcome to Ghana!
Free Expats & Tourists Checklist
Ghana Vaccination Checklist for Expats
& Tourists
This simple guide covers much of what you need to know about vaccines for anyone visiting Ghana for any period of time. It includes a convenient 1-page checklist you can print out and check off as you get your shots, as well as detailed overviews of required and recommended vaccines.
Medical Services at Nyaho
24 / 7
Primary Care
The Nyaho Medical Centre is open round the clock to provide primary care. We pride ourselves on speed and efficiency.
Residence Permit Health Screening
All resident permit applicants in Ghana must submit a health screening. Get it done quickly and affordably at the Nyaho Medical Centre.
World-Class
Specialist Clinics
Nyaho boasts some of the most respected medical specialists working in Africa. Your team will enjoy care by these highly sought-after professionals.
Vaccinations
Are you planning to travel around the continent while visiting Ghana? You can get many of the required vaccinations at Nyaho.
We accept insurance from the following companies
Medical care at the Nyaho Medical Centre is efficient and quick.
I'm happy with the quality of service.