Nyaho Medical Centre is Ghana's oldest group medical practice. We are a multispecialty medical centre committed to excellent clinical practice and specialist healthcare delivery grounded in innovation, empathy and a culture of trust. From 2001 until 2015, the Centre was managed by Mrs. Janet Tamaklo who maintained its legacy through a renewed mission statement and enhanced vision. In April 2015, Dr Elikem C. Tamaklo assumed the position of Managing Director with the chief ambition of transforming the lives of patients by surpassing expectations in healthcare and inspiring hope for a better Africa. Dr Elikem Tamakloe continues to lead with excellence born out of the vision to become Africa's most trusted name in healthcare.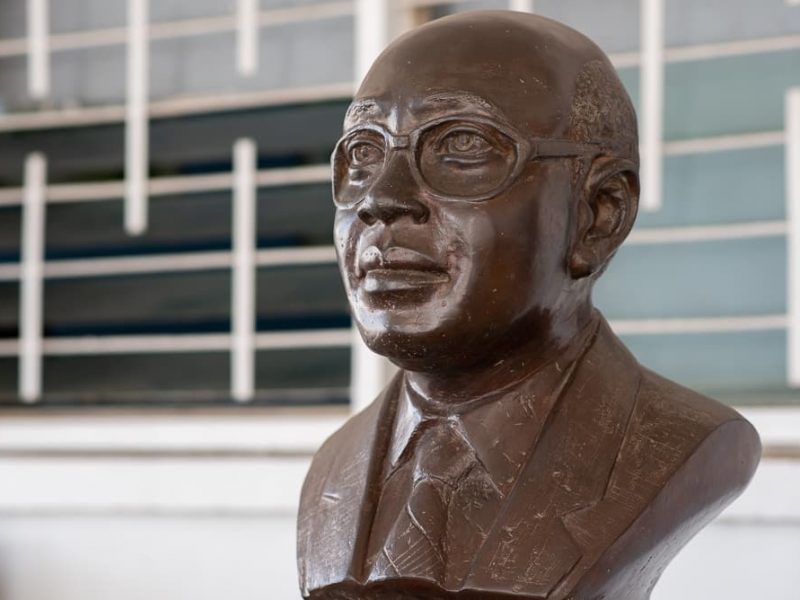 History
Nyaho Medical Centre was established in March 1970 by the late Dr Kwami Nyaho Tamaklo whose vision was to provide the best nursing and medical care in Ghana. For more than five decades, the Centre has been at the forefront of patient-centered healthcare bringing the highest international standards to Ghana.
Every day, we renew our commitment to the core values of the Nyaho Way embodied by the Founder and constantly strive to improve facilities, standards and technology. Nyaho's culture attracts specialists from diverse fields. The Centre currently boasts of over sixty (60) experienced specialists working together to deliver the best healthcare solutions in Ghana.
Nyaho Medical Centre represents the highest standards of primary and specialist healthcare in Ghana and the West African sub-region. We understand that a health facility, for all practical purposes, does not exist without the approval of people seeking healthcare. This realization makes your satisfaction critical. But that's only fair – If we are asking you to trust us with your health, we owe you a service you can trust.
Our Mission
To transform the lives of patients by surpassing expectations in healthcare, inspiring hope for a better Africa.
Our Vision
To be Africa's most trusted name in healthcare.
Patient And Family-Centered Care
Patients and their families are the reason we exist and we intentionally keep them central and at the foundation of all our decision-making and strategies. We aim to serve with empathy and design solutions that are aligned and effective.
Commitment & Accountability
We are disciplined in thought and action and work to exceed the expectations of our patients. We are accountable and take responsibility for our actions.
Profesionalism
We honour our patients by bringing our very best to our work. We continually develop our skills and are open, honest, and respectful to our patients and colleagues.
Quality Care
We are committed to ensuring the best possible clinical outcomes in a safe and healing environment for ease of mind and a positive patient experience.
Team Work
We work collaboratively to enable shared learning and a holistic approach to our delivery of healthcare solutions specific to the needs of the patient
Sustainability And Innovation
We embrace change, create and innovate for long term relevance and sustainability.