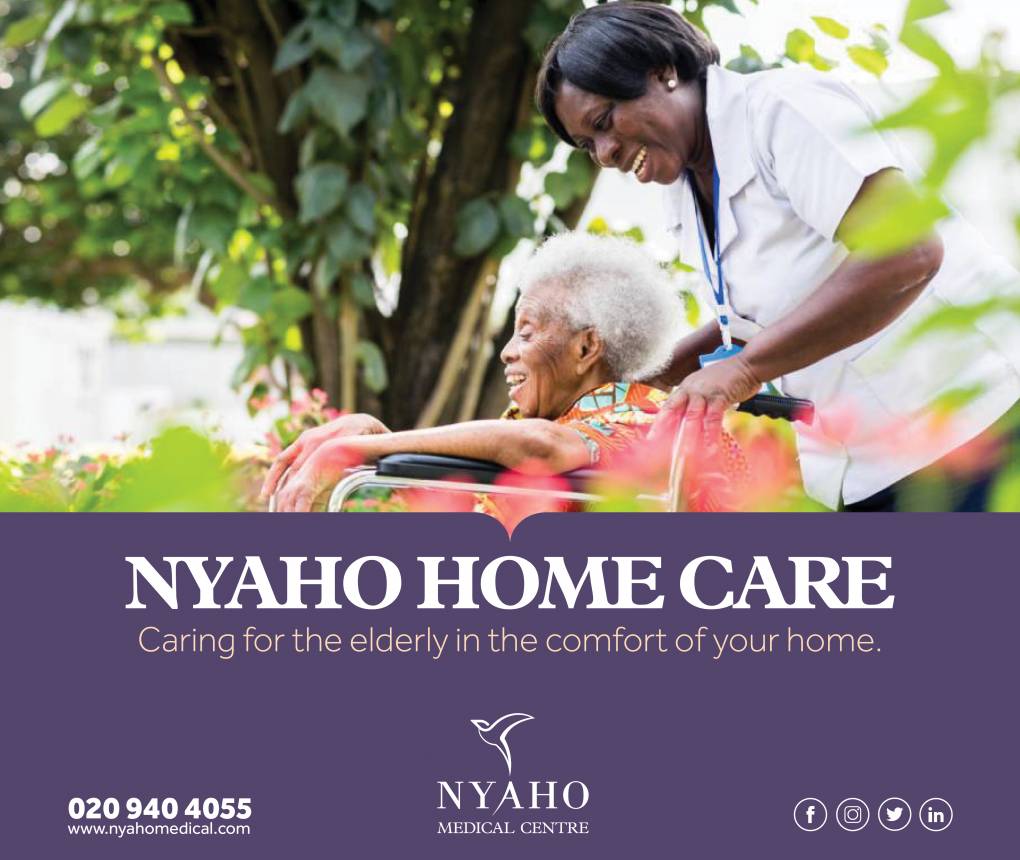 1. Why Nyaho Home Care?
Nyaho Home Care was introduced to offer convenience to patients. However, since the outbreak of coronavirus, Nyaho Home Care has been specifically tailored for patients who are 60 years and above due to their classification as high risk for coronavirus infection.
2. Who can book a Home Care?
Home Care appointments can be booked directly by the patients or any representative such as the family member or caregiver of the patient.
3. What is the process to book Nyaho Home Care?
The process to book Home Care is very simple. Just call 020 9404055 to book the appointment. Details of your location and other information will be obtained and confirmation given.
4. What kind of medical professionals provide care?
The Nyaho Home Care is provided by certified General Practitioners (Doctors)
5. Can I book appointments on weekends?
Yes, you can. Nyaho Home Care is available on weekends as well.
6. Can I access this service with my credit account?
No. Nyaho Home Care is a cash-based service. Credit clients who require this service are advised to pay by cash and request for a reimbursement from their organizations.
7. What are the payment options?
Patients have the option of paying by mobile money or by cash on arrival.
8. What about and laboratory testing?
You will be advised by the doctor if you require any diagnostic testing. Prescriptions will be delivered from the Nyaho Pharmacy after the consultation.
9. What happens when my lab results arrive?
You be called by the doctor after the review of your diagnostic tests.
For more information, contact us on 0209404055.