Nyaho Medical Centre has been honoured at the National Honours and Awards ceremony for its distinguished and outstanding contributions to the fight against COVID-19. The award, presented by the President of Ghana, H.E. Nana Addo Dankwa Akufo-Addo was conferred on Nyaho Medical Centre in recognition of the company's exemplary gestures and critical role played in laboratory testing and management of the COVID-19 pandemic in the country. The special awards ceremony was set up to recognise distinguished individuals and deserving institutions for their various roles played during the COVID-19 pandemic.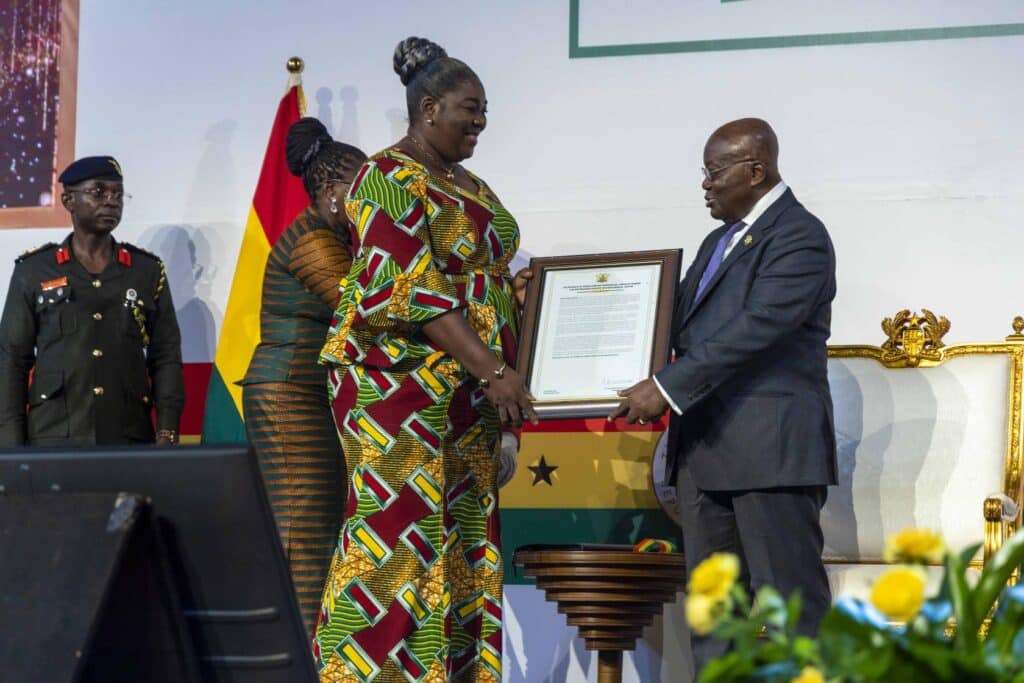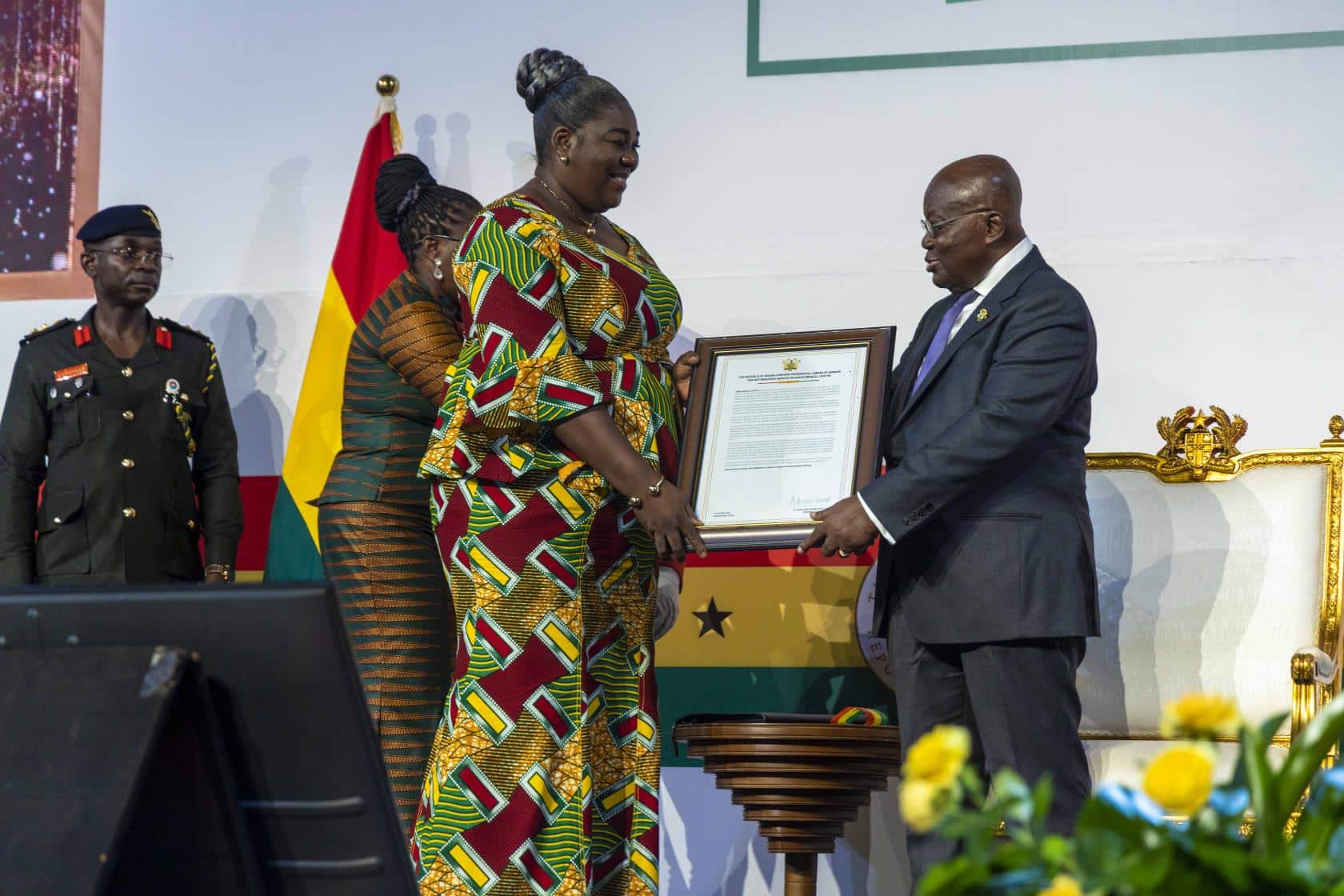 Receiving the award on behalf of the Managing Director, Dr. Victoria Lokko, Medical Director of the Nyaho said, "We are truly honoured to receive this award, which is testament to the dedication and hard work of all our employees. Without this team of amazing people, we would not be here today.
I would like to take this opportunity to acknowledge the able and visionary leadership of our Managing Director, Dr. Elikem Tamaklo, our shareholders, who enabled us to live out our values and make the bold, difficult decisions, and our Board of Directors, led by Dr. Sodzi Sodzi-Tettey, for their guidance and support. Most importantly to our patients, corporate and insurance clients who continue to trust us to deliver quality healthcare to them and their families. We remain committed to our mission of transforming the lives of patients, surpassing their expectations and inspiring hope for a better Africa."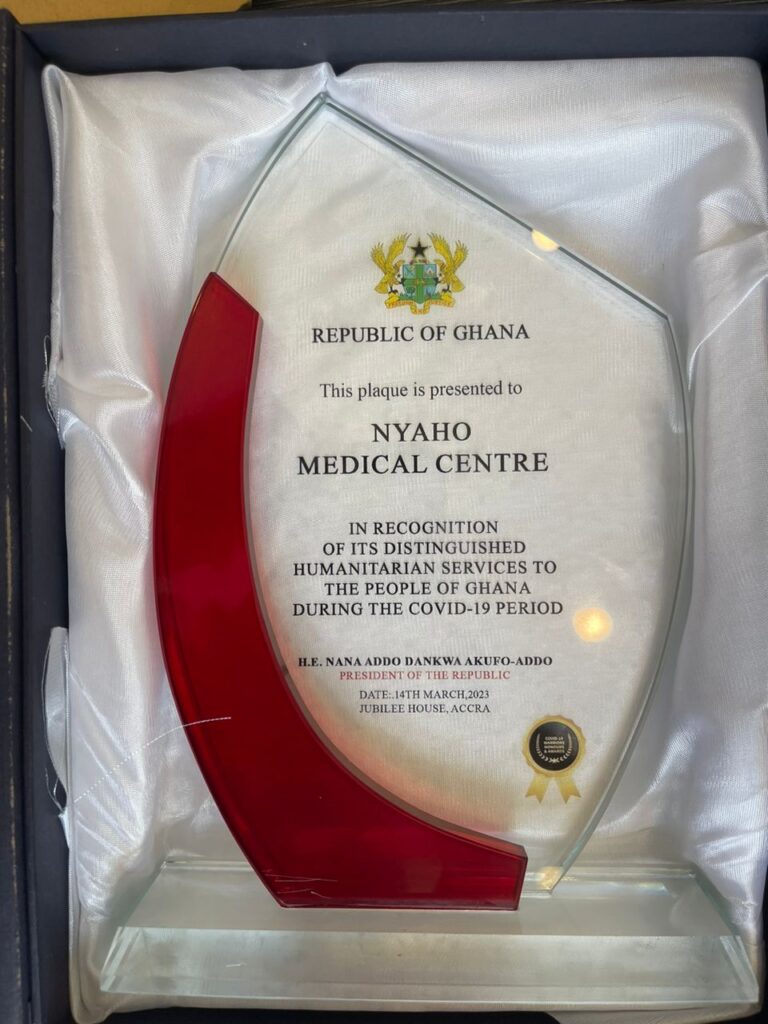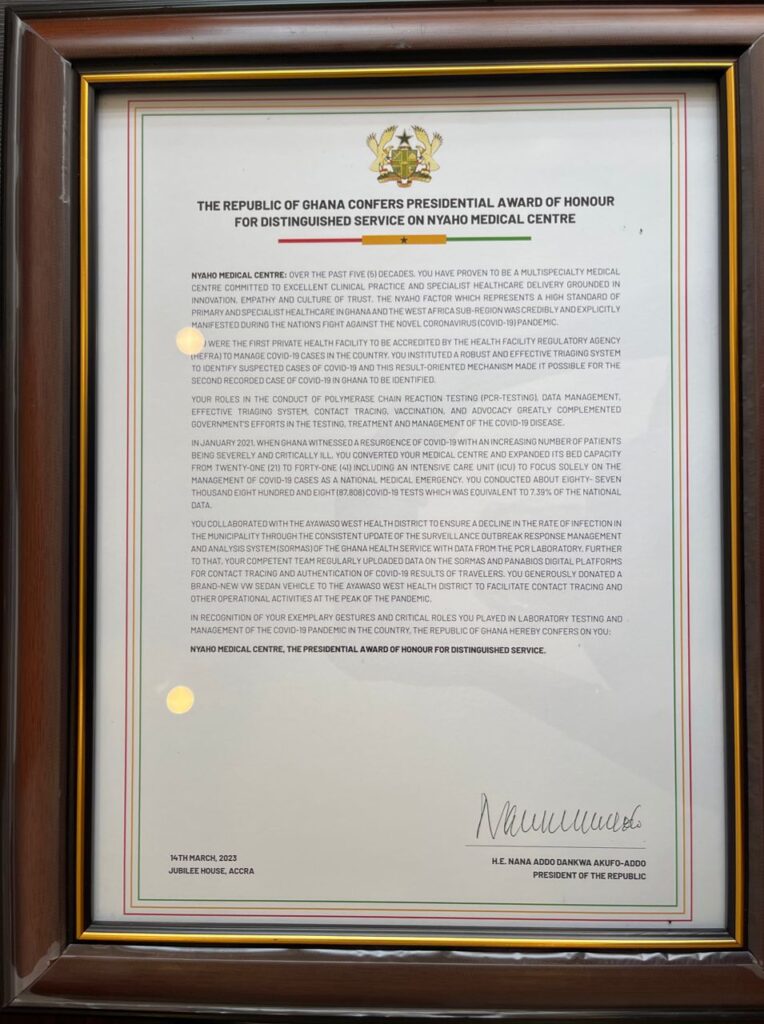 For over five (5) decades, Nyaho Medical Centre has proven to be a multispecialty medical centre committed to excellent clinical practice and specialist healthcare delivery grounded in innovation, empathy, and building a culture of trust among its stakeholders. Portions of the citation by the President states "the Nyaho factor which represents a high standard of primary and specialist healthcare in Ghana and the West Africa sub-region was credibly and explicitly manifested during the nations fight against the novel coronavirus (Covid-19) pandemic."
Dr. Victoria Lokko was accompanied by the Operations Director, Nana Pokua Appafram and Nursing Functional Lead, Intensive Care Unit, Juliet Kwadzodeh.