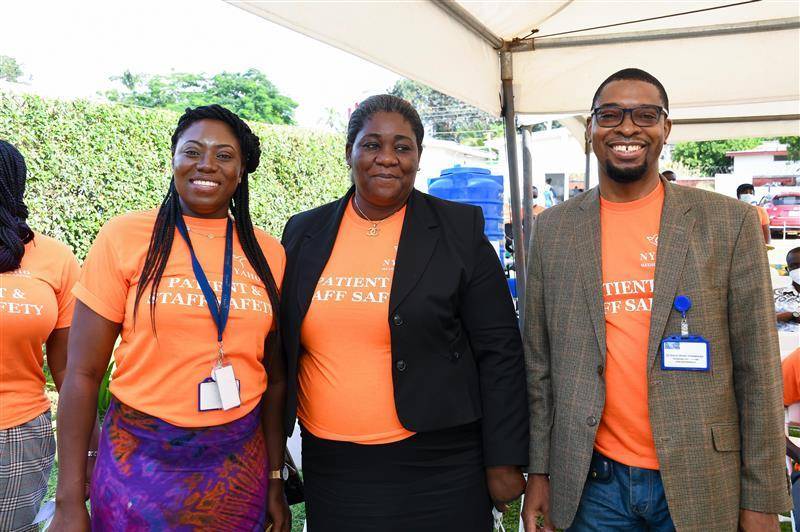 To climax this year's World Patient Safety month, Nyaho Medical Centre held an internal poster presentation competition for all employees across its three branches. 
Beyond the global celebration that seeks to drive engagement for public understanding of patient safety and reduce patient harm, Nyaho aims to engage staff extensively to ensure that the latter are equally safe in discharging their duties.  
In solidarity messages by Dr. Victoria Lokko, Medical Director, and Mr. Sidney Fenny, Finance Director, they emphasized the need to focus on safety for all staff and patients to build trust internally and externally.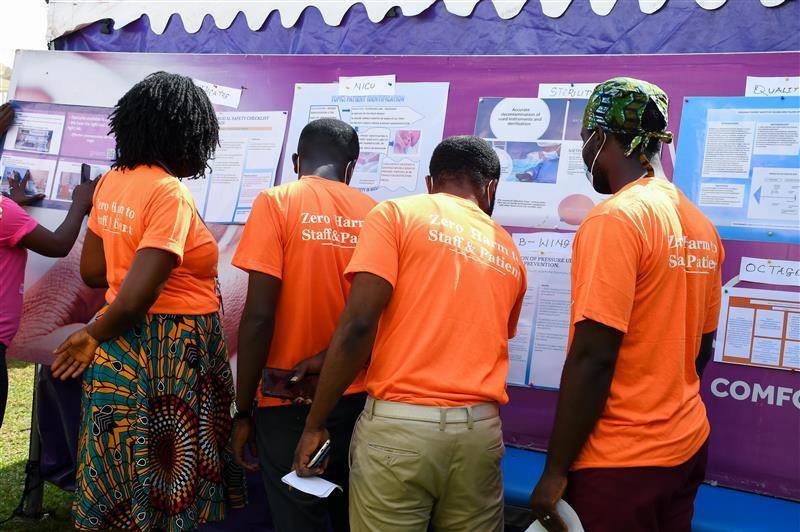 In what proved to be a close competition for a first-time event, the Barclays (B) Wing Team from the Surgical Ward emerged winners, the C-Wing Team from the ICU and the Endoscopy Team were second and third respectively. Mr Anothony Forkuo-Minkah, Nursing Director of Nyaho Medical Centre, congratulated the winners who received cash prizes for their efforts and thanked all participating staff for their commitment to the programme.