FOR IMMEDIATE RELEASE
NYAHO DECOMISSIONS COVID-19 WARDS
As Ghana recognizes two years since the first case of COVID-19 was recorded in March 2020, Nyaho Medical Centre, a leading private health provider in Ghana, positioned itself to support governments effort in managing the COVID-19 pandemic. With limited critical care and testing capacity, Nyaho converted its critical care units and ventilators to treat patients who tested positive for the virus and established the first accredited private PCR Molecular Lab to test patients with symptoms of the virus.
Within the period, over 130,000 PCR tests were conducted, representing about 5.9% of total COVID tests in Ghana; about 700 moderate to severe cases were managed at the emergency, COVID ward and ICU (Intensive Care Unit); and about 12,000 patients were cared for virtually by a team of dedicated medical personnel through the Nyaho COVID hotline and Serenity platform.
Ghana saw the public and private sectors partner together to tackle the pandemic through initiatives to increase bed capacity such as the Ghana Infectious Diseases Centre and the establishment of multiple Covid Treatment Centres, and as infection rates have declined and more people get vaccinated, Nyaho has decided to decommission all areas that were dedicated to the treatment of COVID-19 only and reopen these spaces for their intended purposes, to manage complex diseases and treat patients in a safe environment. These areas have been disinfected thoroughly and include the Emergency Department, Covid ward, and the Intensive Care Unit.
Patients who test positive for COVID-19 will now be referred to other facilities in consultation with the patient, their families, and the District Health Directorate. The only COVID-19 services at Nyaho will be COVID-19 PCR testing at its dedicated laboratory and sampling sites.
The Airport main branch has now reverted to its original clinic schedules and will focus on improving patient experience with shorter waiting times whilst providing quality care to patients at all branches of Nyaho.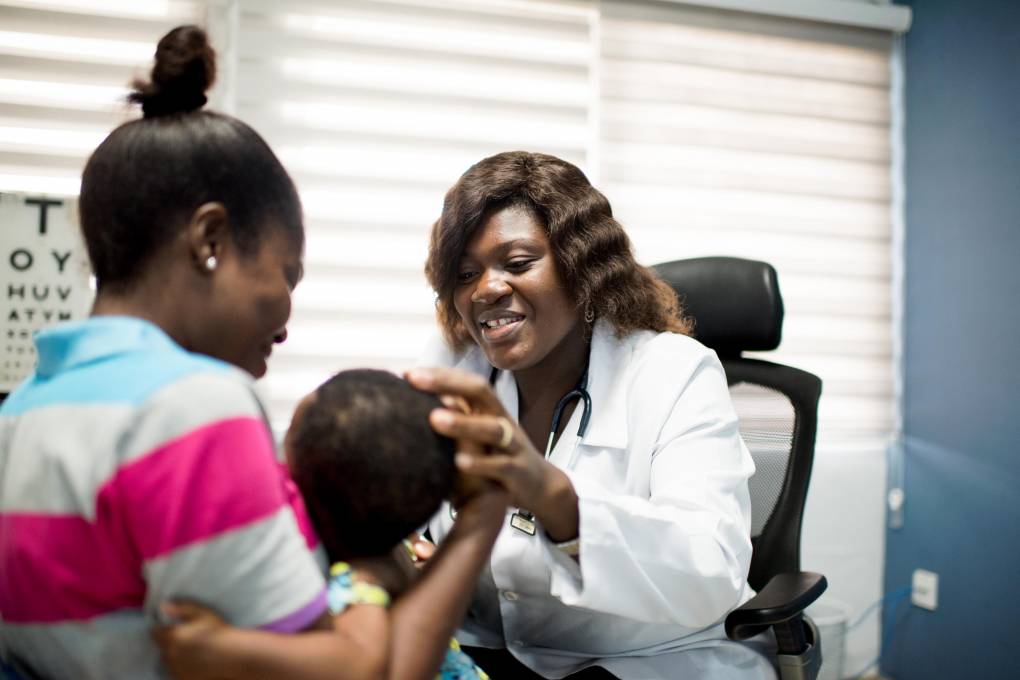 Dr. Elikem Tamaklo, Managing Director of Nyaho Medical Centre said, 'I am extremely proud of the Nyaho team for the dedicated and selfless service as Ghana battled with this pandemic. I am grateful to all stakeholders, Ministry of Health, Ghana Health Service, the Ayawaso West Municipal Health Directorate and other private sector players who provided various forms of support during this period. I am also grateful to our patients and their families for their loyalty and patience as we adjusted our operations to meet the needs of the time.
As we recover, we continue to count on the support of all stakeholders as we reposition to deliver quality care to our patients.'
– End –
Additional notes
Nyaho Medical Centre operates from four (4) branches; the Airport Main Branch located on the 35 Kofi Annan Street, Airport Residential Area, the Accra Central Branch located in the Octagon building, the Primary Care branch located on 62 Patrice Lumumba Street, Airport residential Area and the Tema Branch located in Community 1 opposite the Tema Development Corporation (TDC).
Media Contact
Rita Agyeiwaa Rockson
233 (0)50 1448885