As the world continues to battle with the second wave of the Coronavirus pandemic, Africa is recording increased number of infected cases from the Christmas festivities and Ghana is no exception.  
Nyaho Medical Centre has currently modified its operations at its Airport Residential Branch to ensure our staff and patients provide and receive safe care, respectively.  
In keeping with our business continuity plan, we have implemented the following:  
Our people:
b. Our public health team have reiterated our public health and safety measures to ensure the safety of patient and staff.  These safety measures include screening all patients and visitors who visit our facilities for signs and symptoms of COVID-19; we have also provided hand washing and alcohol sanitizing points throughout the Centre to promote hand cleaning and enforce wearing of face masks on our premises; finally, we continue to provide educational information through posters the Centre and on our social media platforms. 
c. Appropriate PPE usage is in place for all staff.   
2. Our capacity:  
a. Due to the increasing number of cases in Accra specifically, we continue to make decisions at the Centre on a real-time basis to ensure patient safety and quality care. This might mean referring selected cases to other facilities from time to time.  
b. The Nyaho Medical Centre Octagon branch located at Accra central remains accessible to all non- COVID patients as does specific locations at our Airport Residential branch. Restricted locations are visibly labeled with access controls in place.
c. Our Janet Wing, which has our Mother and Child, Neonatal ICU, and Theatres are still open and strictly for non-COVID patients.
d. Nyaho Medical Centre continues to operate 24hours a day 7 days a week. The full schedule of available clinics can be view https://bit.ly/3sEf2xQ
e. Patients can also book their doctor's consultation on the Nyaho virtual clinic platform, www.serenity.health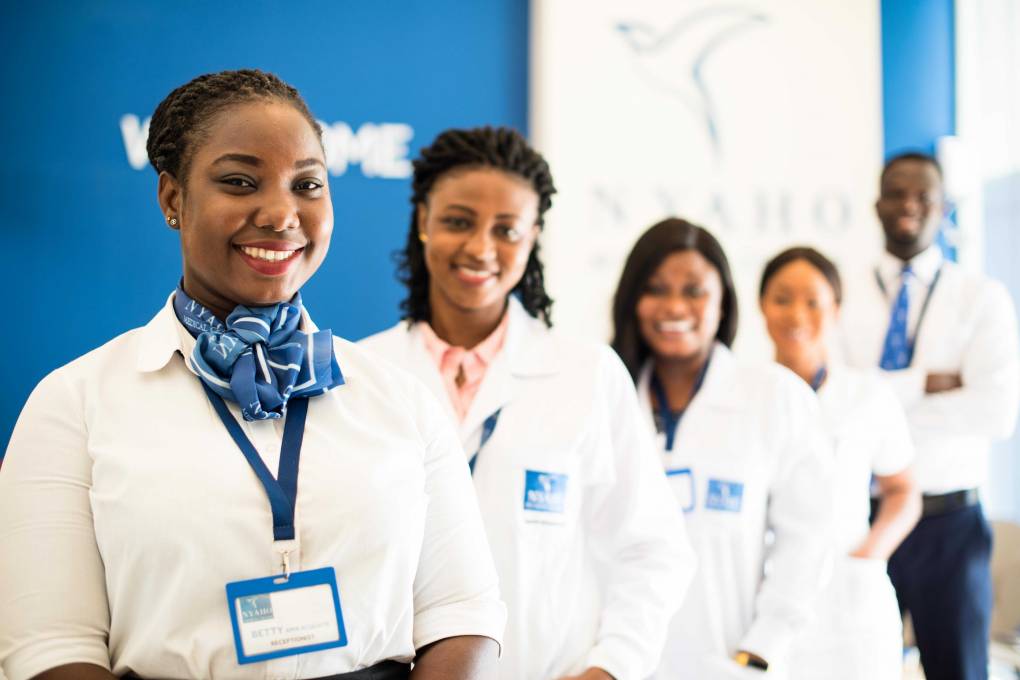 We continue to engage the Ghana Health Service and take guidance from the National and District COVID-19 Coordination Teams, and the Ministry of Health to ensure we continue to provide safe care to all patients during these challenging times.  
Finally, we encourage the public to adhere all COVID-19 safety protocols; wear your mask whenever you are leaving home, wash your hands with soap under running water, use alcohol-based hand sanitizers, keep social distance when you are in public and as much as possible, stay home.
For further information kindly contact the following:
COVID-19 Hotline
233 20 9404046
Media Enquiries
Rita Agyeiwaa Rockson
233 50 144 8885